PO Box 15610
Little Rock, AR 72231-5610
877-815-1017
Open Enrollment for AR Benefits is during the month of October.
To cover a spouse, you will need to submit a copy of a marriage license and complete a Spousal Affadavit.
To cover dependents, you will need to submit a coy of your dependents Birth Certificates AND Social Security Cards.
2023 Wellness Discount Information
WELLNESS PROGRAM OVERVIEW
The ARBenefitsWell program is a program that allows for a monthly discount in premiums for active Arkansas state employees and public school employees when certain wellness criteria are met during the 2022 plan year. Any discount put in place would be effective January 1, 2023. Retirees are not eligible for the ARBenefitsWell program.
Program Requirements
To receive the discount in 2023, employees and covered spouses BOTH must complete a wellness screening through your physician. There are no forms that need to be completed and submitted in order to receive the discount.
Active employees and covered spouses have until October 31, 2022 to complete all requirements.
New Hires: New state or public school employees hired on or after July 1, 2022, or an employee who transfers to another agency or school district with a break in coverage, will automatically receive the wellness premium discount for the 2023 plan year.

Failure to Meet the Deadline: If an active employee and/or covered spouse fails to complete the wellness visit by October 31, 2022, that employee will be ineligible to receive a monthly discount for any part of the 2022 plan year.
1-844-559-3521
Employees must work at least 30 hours to qualify for benefits.
PO Box 1650
Little Rock, AR 72203
800-370-5856
Group Life
855-868-6009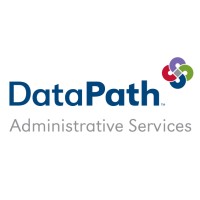 888-523-4308
Instructions on How to Log Into Your HSA
PO Box 1789
Lowell, AR 72745
800-971-4108
Delta Dental Enrollment/Change Form
PO Box 45262
San Francisco, CA 94145-0262
800-877-7195
---
---
WELLNESS FORMS
For Hospital Care & Accident Policies
By Mail: PO Box 1650, Little Rock, AR 72203-1650
FAX: 501-235-8400
By Mail: 1776 American Heritage Life Drive, Jacksonville, FL 32224
FAX: 800-430-4188
By Mail: PO Box 2609, Omaha, NE 68103-2609
FAX: 877-668-5331
Questions about TransAmerica Cancer Wellness Claims
Call the Claims Customer Service Department
at 800-251-7254 and press 2.
Transamerica Cancer Wellness Claim Information