Open Enrollment for AR Benefits is during the month of October.
To cover a spouse, you will need to submit a copy of a marriage license and complete a Spousal Affadavit.
To cover dependents, you will need to submit a coy of your dependents Birth Certificates AND Social Security Cards.
2021 Wellness Discount Information
The WSD Catapult Health Clinic has been set for June 8,9 & 10th, 2020. It will be held at SEACBEC.
It is not too early to reserve your spot. Click on the link below to schedule an appointment. This Checkup is @ no cost to you.
To schedule your appointment please visit www.TimeConfirm.com/ARBenefits.
This checkup should take about 40 minutes and will include finger stick blood test (to measure glucose level, lipids, liver enzymes & A1C), BMI - biometric measurements (height, weight, etc), depression screening, nicotine screening and a private consultation with a nurse practitioner.
During this visit the employees & spouses will also complete the Health Assessment.
More information to come soon.
1-844-559-3521
2020 Employee Benefit Guide (Employees must work at least 30 hours to qualify for benefits)
Group Life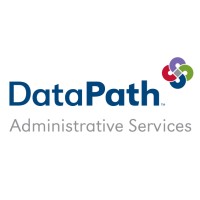 Data Path Enrollment Form
Instructions on How to Log Into Your HSA
Delta Dental Enrollment/Change Form
WELLNESS FORMS
For Hospital Care & Accident Policies
By Mail: PO Box 1650, Little Rock, AR 72203-1650
FAX: 501-235-8400
By Mail: 1776 American Heritage Life Drive, Jacksonville, FL 32224
FAX: 800-430-4188
By Mail: PO Box 2609, Omaha, NE 68103-2609
FAX: 877-668-5331