Open Enrollment for AR Benefits is during the month of October.
To cover a spouse, you will need to submit a copy of a marriage license and complete a Spousal Affadavit.
To cover dependents, you will need to submit a coy of your dependents Birth Certificates AND Social Security Cards.
2020 Wellness Discount Information
Employees & Spouses have the opportunity to qualify for the 2020 Wellness Discount by completing a Biometric Screening & Health Assessment.
Below are the steps needed to receive the discount:
In order to qualify, covered employees and any covered spouse must complete all requirements no later than October 31, 2019.
Employees & Spouses can still use their own PCP. The must have their doctor complete a Primary Care Provider Form. Below is the form for the doctor to fill out and it is the employee's responsibility to fax this form to AR Benefits @1-833-323-4329 & complete the on-line Health Assessment.
To complete the on-line Health Assessment, you have to create an account with https://myblueprint.healthadvantage-hmo.com/
Please Note:
If the employees and/or spouses test positive for nicotine, they must enroll in a tobacco cessation program. A telephonic program is still available to members.
The Telephonic program (a one hour phone call) will be open until 10/31. Please call 1-877-300-9103 to complete the program.
Instructions for Completing the Online Health Assessment
Instructions for Completing the Tobacco Cessation Requirement
1-844-559-3521
2019 Employee Benefit Guide (Employees must work at least 30 hours to qualify for benefits)
Group Life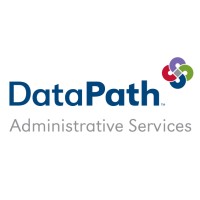 Instructions on How to Log Into Your HSA
Delta Dental Enrollment/Change Form
Wellness
For Hospital Care & Accident Policies
By Mail: PO Box 1650, Little Rock, AR 72203-1650
FAX: 501-235-8400
By Mail: 1776 American Heritage Life Drive, Jacksonville, FL 32224
FAX: 800-430-4188
By Mail: PO Box 2609, Omaha, NE 68103-2609
FAX: 877-668-5331